Brooksee offers a distinct opportunity for brand promotion to large audiences and key demographics. We are excited at the prospect of having you join our sponsorship team to make our events great and help everyone involved.
The Ideal Demo
Over the past few decades, the fitness industry has seen unprecedented growth. For example, in 2011, there 13.9 million road race finishers, a 170% increase since 1991.
Moreover, the majority of Brooksee event participants fit highly-targeted advertising demographics.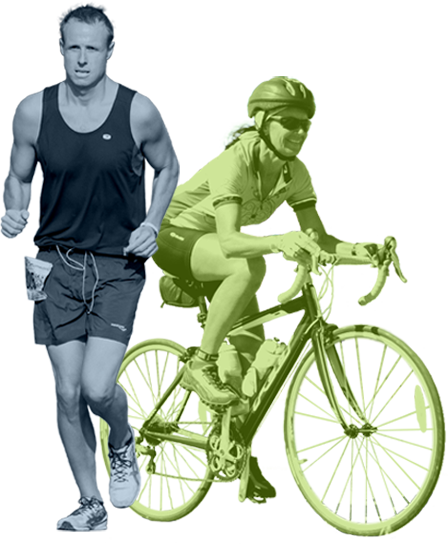 Annual Income
73.3% of event participants have a household income of more than $75,000, which is well over the national average.
$75,000+
College Graduates

77% of event participants are college graduates, compared to only 30.4% of the general US population.
Average Age

Youngest: 10
Oldest: 83
Particiapant Feedback
In online surveys distributed to participants after our events, the average overall rating for the Brooksee experience is an unprecedented
Testimonials
"I've been running for over 30 years now and have never run in a race that was so organized and so incredibly fun! I coundn't have been happier with anything. What a class act!"
"Even though I'm trying to run a half marathon in each state, there are some races you just have to go back to. See you next year."
"No other race compares to the Big Cottonwoon Marathon. Great course, better scenery, and amazing organization!"
Exposure

Website

Media

Participants

Spectators

Billboards

Merchandise

Social Media
Available Sponsorship Benefits
The events that Brooksee organize offer a large range of opportunities to promote our partners brands. We embrace the chance to get creative with event sponsors in order to fit their needs. We understand that each organization has unique values and priorities when it comes to how they carry out their marketing. Please feel free to collaborate with us in finding a solution to your specific advertising needs. Some of the benefits we typically offer include the following.
Website marketing
Social media marketing
Race Guide marketing
Swag bag access
Course branding
Recognition at the finish line
Finish line booth
Expo booth
Logo on finish chute
Email marketing
Logo on promotional shirts
Logo on race bags
Logo on race results postcards
Logo on all print advertising
Logo on race bibs
Complimentary race entries
Logo on race shirts
Logo on finish arch
Logo on race medals
Promotional highlight at awards ceremony
Industry exclusivity
Additional signage at expo
Sponsorship mentions in all news-related materials
Name in race title
Partner With Us
Brooksee events create win-win situations. Our participants enjoy beautiful course routes, the charm of our host cities, and the electric atmosphere of our event festivities. Our sponsors receive a boost to their brand awareness and public image, unprecedented exposure to potential customers, and a positive association to fitness. We look forward to partnering with your organization.